7:30 AM~
Childcare Available
Junior Kinder Short 9:30-14:30
Junior Kinder Long 9:00-19:00
Become fluent in English gradually!
Each child has a different learning style and interests. We strive to create an environment that fully meets the needs of children by considering what they want and need. We want them to fully experience the importance of sharing fun with friends in group life and the joy of devoting themselves to something on their own in their daily lives.
Acquire English skills naturally
while having fun
Our hope is that our students will develop their own ideas and individuality while feeling the joy and fulfillment of seeing and experiencing things from various angles.
With dedication and care by experienced teachers, we aim to create a program that allows children to reach the maximum potential in skills necessary for this age group (social skills, group living skills, athletic skills, thinking skills, imagination skills, etc.).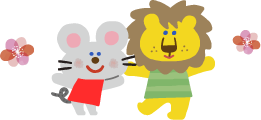 Daily Schedule
Childcare

Optional childcare is available from 7:30AM.

▼▼▼

Arrival at School

Check your temperature, wash hands, unpack your school bag, free play.

▼▼▼

Morning Music and Movement Circle

Wake up with fun songs and dances to prepare for the day's learning.

▼▼▼

Class Assembly

Review class rules and daily schedule, learn the alphabet, phonics, and counting.

▼▼▼

Focused Learning (small group)

Learn the alphabet, phonics, math, and more through a variety of
activities in small groups.

▼▼▼

Daily Walk/ Park

We go to the park or take a walk when the weather is nice
*In case of rain, we enjoy active play in the classroom.

▼▼▼

▼▼▼

Learning Stations

Individualized learning through puzzles, games, and other fun and playful activities.

▼▼▼

Theme Based Learning Activities

Monthly theme based activities and learning activities that incorporate elements of
STEAM education.

▼▼▼

Afternoon Assembly

Review the day
*Children in the short progarm prepare to go home.

▼▼▼

Snack time and Nap

*Children in the short program are dismissed.

▼▼▼

▼▼▼

Afternoon Music and
Movement Circle

Wake up with fun songs and dances to prepare for afternoon activities.

▼▼▼

Alphabet/
Phonics Activities and Play

Alphabet and phonics activities and play time.

▼▼▼

Games and Story Time

Play games and listen to stories.

▼▼▼

▼▼▼

Childcare

Optional childcare until 19:00 is provided.
*The above schedule is a general reference. It may vary depending on the day of the week, season, and school circumstances.
Annual Event Schedule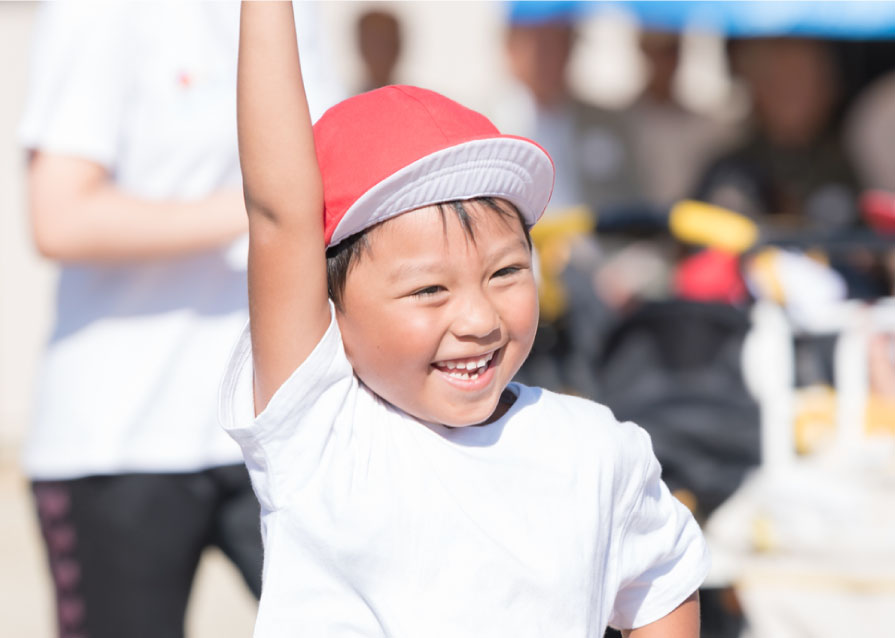 Bus Field Trip

We visit museums, zoos, aquariums,
and theme parks.

Sports Day

Children enjoy competitive games, dancing,
and other activities.

Hinoike Pool

Children get accustomed to swimming
in the pool by experiencing water play.

Summer Festival

Children celebrate the summer
with various fun festival activities.

Bus Field Trip

Children dig for sweet potatoes or
try other seasonal activities.

Halloween Party

Children dress up in costumes, play games and
go trick-or-treating.

Christmas Show

Children perform a Christmas musical play
for their families.

Marathon

Children challenge themselves running a marathon
at Shukugawa Park ( For Kinder only).

Goodbye Party ,
Graduation (Kinder only)
We may have to cancel or change events due to circumstances such as infestation epidemic or other sudden situations.
We hold monthly emergency drills.
In addition, there are class-based events such as picnics and cooking.
Option Programs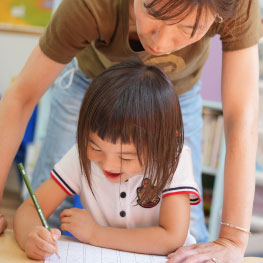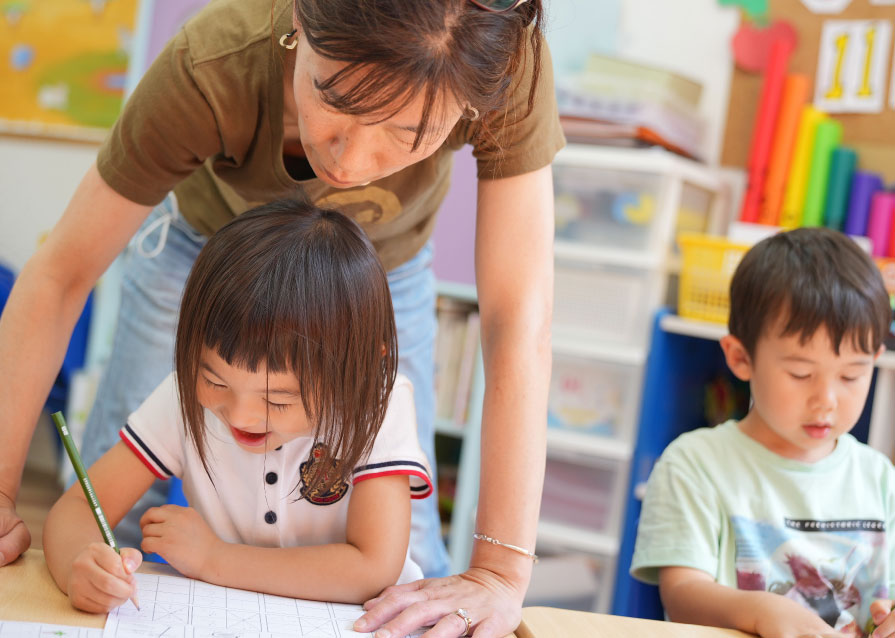 Daruma Class
As an international school based in Japan, we feel it is important that children have the opportunity to explore and learn about the culture and language of Japan. Our Daruma Class is for students enrolled in our Preschool program and provides the opportunity for both native speakers of Japanese and non-native speakers a chance to immerse themselves in a Japanese environment.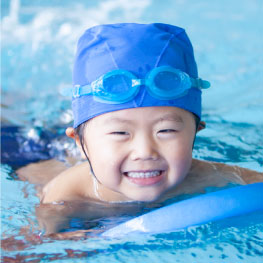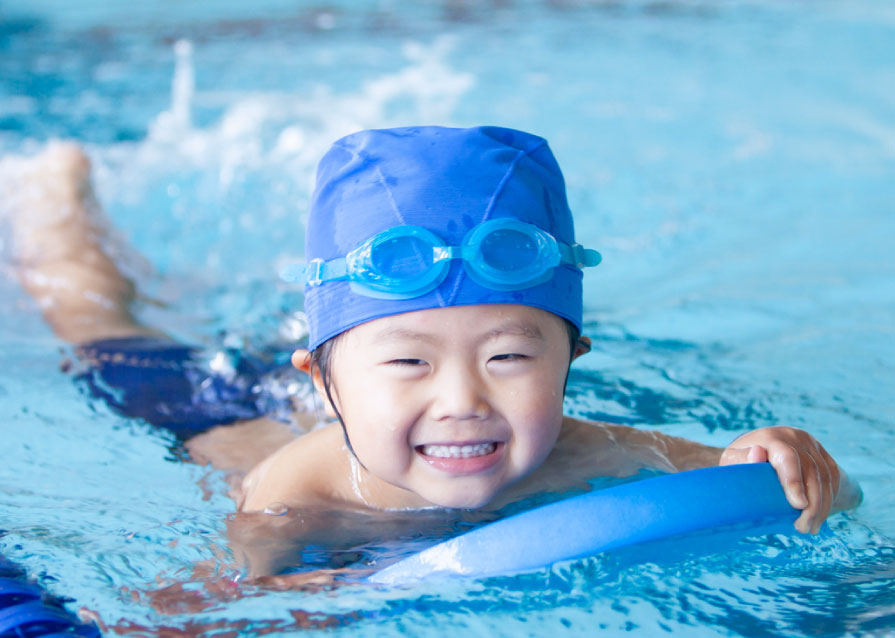 Swimming Class
We offer a swimming class once a week, under the guidance of a swimming school, for our Junior Kinder and Kinder student.
This class is capacity-based and only children who wish to attend the swimming school are escorted by class teachers to the lessons.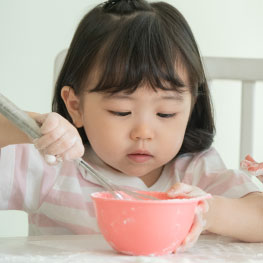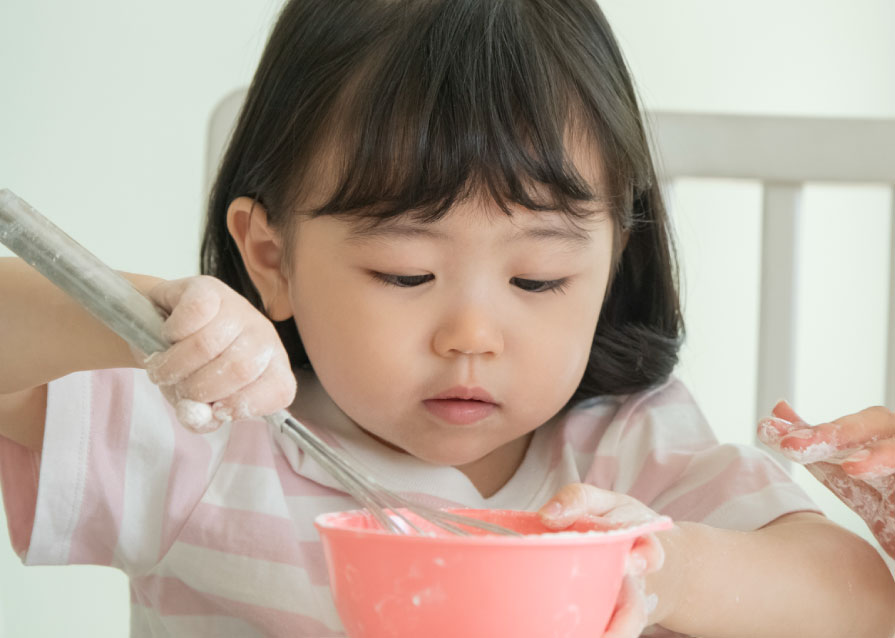 Discovery
This class is open to all children ages 3 and up and offers a variety of activities that engage children's curiosity.
Using cooking, arts, and science; students are given the opportunity to discover new things with friends.
This class is available for both enrolled students and non-enrolled students , so please feel free to invite your friends and join us.
Childcare (Extended Hours)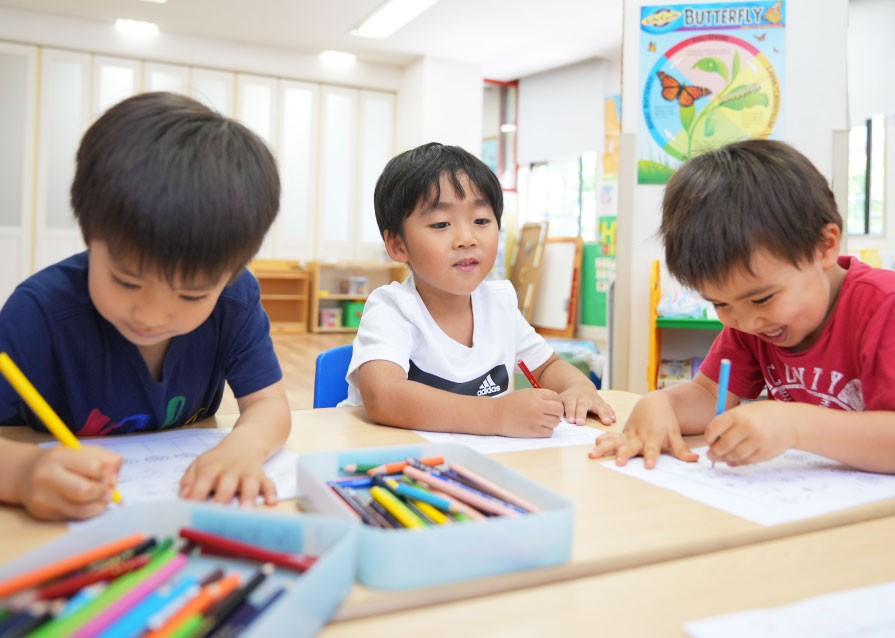 Nishinomiya International School is open from 7:30 to 19:00 on weekdays and from 9:00 to 18:00 on Saturdays.
We offer special monthly childcare plans for weekdays only or plans that also include Saturdays along with hourly childcare.
Please contact us for more information.